Review: 'Avengers: Infinity War' is biggest superhero movie ever made
Apr 26, 2018, 1:18 PM
|
Updated:
3:05 pm
SALT LAKE CITY — It's easily the biggest superhero movie ever made. Every… single… one… of your favorite Marvel movie heroes come together in "Avengers: Infinity War" to battle a villain bigger than they've ever faced before. Can any movie live up to this level of anticipation?
Well, speaking as a comic book nerd, when I finished this movie the word that kept going through my mind was "WOW." What directors Joe and Anthony Russo have managed to pull off with this movie is remarkable. "Infinity War" is the culmination of 10 years and 18 other movies, with everything coming to a head in this film as the powerful purple bad-guy Thanos (played by Josh Brolin) attempts to gather all the infinity stones, (which if you didn't know, are powerful gems that will allow him to wipe out half of the universe's population.)
All the superheroes, including the Avengers, Guardians of the Galaxy, Doctor Strange and even Spider-Man will try and stop him. Needless to say, there's a lot going on. But to avoid spoiling anything (and there are major story points that can be spoiled), I'll stop there.
From left, Tom Holland, Robert Downey Jr., Dave Bautista, Chris Pratt and Pom Klementieff in a scene from "Avengers: Infinity War." (Marvel Studios via AP)
Here are some things I liked: I loved seeing all the heroes in the same movie. I was impressed with how the directors were able to get everyone at least a moment, and most of them get meaningful moments, in my opinion. But what's even better is that each cool moment actually seemed to fit naturally as part of the story — nothing really felt forced.
In this movie, the team-ups and character interactions are very often hilarious, sometimes emotional, but always in service of the story, something very important in a movie that is as long as this one is because you can't waste screen time. "Infinity War" was very entertaining and had me feeling lots of different emotions.
Josh Brolin as Thanos (Marvel Studios via AP)
Finally, they really have a great villain in Thanos. He's not a mustache twirling old-time bad guy. He has his reasons for what he's doing and they are compellingly presented — plus, he's powerful enough to raise the stakes to a level that justifies bringing all the heroes into the same movie.
But there are a few things I should warn you some of you about, especially if you have younger kids. The questions I've been asked most often since seeing the movie is: Does someone die? And who? Obviously I'm not going to answer that second question, but the answer to question No. 1 is yes. And if you planned on taking younger kids, you need to be aware of that.
Remember, we've spent years getting to know these characters, so if something bad happens to any of them, it will be emotional for those of us who are invested in them. So be prepared. And the flip side of having all those heroes and actors in the movie is that it makes it run longer, in this case 2 1/2 hours! Keep that in mind because you don't want to miss the end of this movie — so plan your soda intake accordingly.
And finally, you can't just jump into the series in this chapter like you can with several earlier Marvel movies. You have to watch at least some of the other Marvel movies — and the more the better. And finally, not everything is resolved by the end of the movie. It kind of leaves you feeling like you did the first time you saw "Empire Strikes Back" — but I mean that in a good way.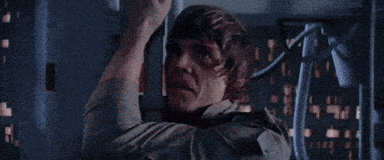 But those warnings aside, I loved "Avengers: Infinity War." It was fun, funny, exciting, shocking and emotional. It was an epic payoff for all the time and investment I've put into the Marvel Cinematic Universe over the past decade. If you are excited about this movie at all, I believe you will leave the theater satisfied. I give this four out of four stars for Marvel movie fans. For everyone else, well, it really doesn't matter because you can't (and honestly, probably won't) see this movie without having watched other Marvel movies first.
And a suggestion: Go see it as soon as possible to avoid having the best moments spoiled for you — accidentally or otherwise.
(Above) Spoiler-free reactions to Avengers: Infinity War from KSL Newsradio's Fan Effect podcast hosts.
We want to hear from you.
Have a story idea or tip? Send it to the KSL NewsRadio team here.