'Unwavering faith': Addiction treatment center uplifts Utah women, communities
Aug 5, 2023, 4:03 PM | Updated: 4:03 pm
PLEASANT VIEW — When Cathie McGregor Critchlow heard that Joan Romney was trying to start an addiction recovery center for Utah women, Critchlow knew she had to get involved.
Romney had asked Critchlow, a real estate agent, to help lease a building behind Saint Joseph Catholic High School in Ogden to start a treatment center. With a team of volunteers, the women set to work launching the Women's Retreat House, which opened its doors in 2007.
"It was a cause close to my heart: helping other women," said Critchlow.
Romney saw there were few resources to help women with addictions, and wanted to do something about it. A 2014 study found that Utah had the highest rate in the country for pregnant women receiving an opioid prescription, at 41.6%, which was almost twice the national rate of 22.8%. A 2018 report from Utah State University also showed that women were more likely to be prescribed opioids than men, and were more likely to develop an addiction.
"It was a neat experience to be around these people that just had unwavering faith that we would have been able to do this and help all these women," Critchlow said.
Romney, who died in 2021, had been in long-term addiction recovery, and she devoted the rest of her life to helping others do the same. Critchlow was also in recovery, and had seen her father die from alcoholism at the age of 58.
Critchlow also said her experience working in real estate and seeing first-hand the difficulty of finding housing gave her an extra impetus to help. She explained that recovery treatment is an essential part of getting to the root of what costs Utah taxpayers so much in terms of homelessness, health care and crime.
"The least expensive way to help with all those things is to help people get into recovery," she said. "Helping people get sober and get into recovery is the best way for us to help solve a whole bunch of problems."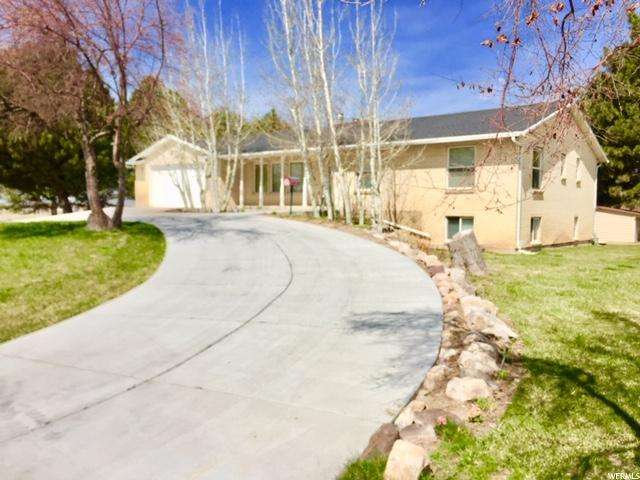 Three years ago, the Retreat House moved to a new location at 340 W. 2550 North in Pleasant View. Inspired by the men's Valley Camp Recreation and Rehabilitation Center in Eden, the Retreat House supports women through the Alcoholics Anonymous 12 Steps program.
Women come to the Retreat House with referrals from jails, probation officers, courts or the Utah Division of Child and Family Services. Along with going through the 12 Steps program, women learn life skills and follow a set of rules to help them prepare to reenter the world.
Women in treatment pay for the first two weeks to show a serious commitment — $125 per week, $250 total. The rest of their time, reaching a total of 60-90 days, is funded by scholarships and donations.
When women come into recovery … you may be saving a child, a family and an entire community, because women are the heart of the home.

– Cathie Critchlow, Women's Retreat House co-founder and trustee
"It takes a long time, and sometimes it takes several times for people to get sober. It's not that the person doesn't want to — it's a disease," Critchlow said.
The center has treated thousands of women ranging from ages 18 to 78. As part of a maintenance program, women who complete treatment at the Retreat House are encouraged to get involved in the community through volunteer work and serving on local committees.
"It's really hard to go back to your old ways if you're serving, because everyone feels more grateful and closer to their higher power when they're in service," Critchlow said.
She said many women who graduate from the center have gone on to become social workers, therapists and doctors.
"They become a person that's contributing to society instead of taking away from it," she said. "When women come into recovery … you may be saving a child, a family and an entire community, because women are the heart of the home."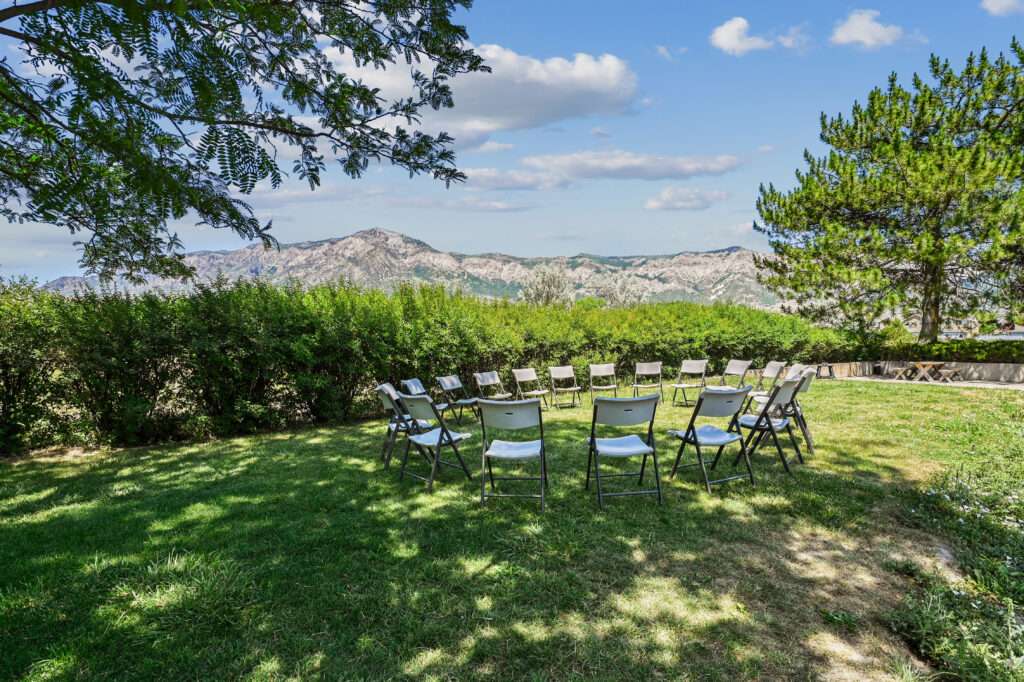 Golf tournament fundraiser
Being a nonprofit, the Women's Retreat House functions off of donations and fundraisers. Its fifth annual golf tournament fundraiser will be held Aug. 18 at Mount Ogden Golf Course, 1787 Constitution Way, Ogden.
Critchlow encourages locals to sign up for the scramble-style tournament, regardless of their golfing experience. The event, sponsored by local businesses, will include raffles and two meals. It costs $125 for a single golfer and $400 for a team. Nongolfers can also contact the Retreat House about just donating or coming for a meal to still get involved.
"Everybody needs a support system, and by supporting the golf tournament, they're helping women get into recovery, have a support system and also helping our children, their families and the entire community," Critchlow said. "Once they become a functioning member of society again, they go get education, they go back to work, they help their children, and it helps our entire society."
The fundraiser event will give locals a chance to hear inspiring recovery stories and learn more about the way addiction impacts communities.
"It's a great thing to come and attend and learn more about how alcoholism and addiction is affecting our society and how you can contribute and help," Critchlow said. "Most people know an alcoholic or an addict. … Most people have someone within arm's length from them that has suffered."
The Retreat House receives support from the Chrisman Foundation, Storm Bowling, The Church of Jesus Christ of Latter-day Saints, Wadman Corporation and more.
Part of the funds raised by the golf tournament will go toward scholarships that keep women in treatment. The other funds will go to help build a transition house right next to the Retreat House to help recovering addicts prepare to reenter society. Critchlow hopes to break ground in spring 2024.
"We just believe it will all come together because everything always does when it's God's work," Critchlow said.
We want to hear from you.
Have a story idea or tip? Send it to the KSL NewsRadio team here.