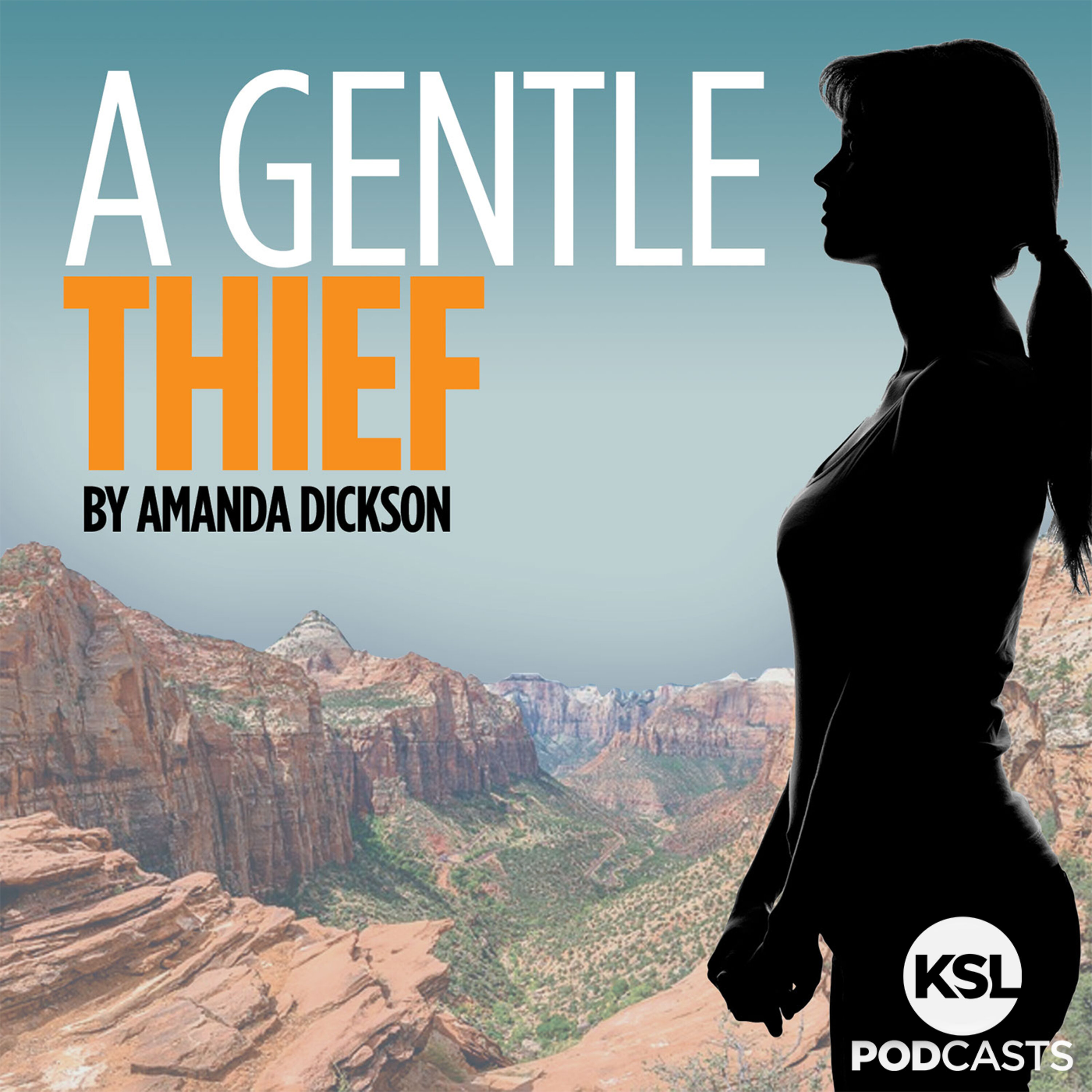 A Gentle Thief
A Gentle Thief is a fictional podcast, written and performed by Amanda Dickson, inspired by real events involving the death of a young girl and her parents' desperate and relentless attempt to have her death certificate changed from suicide to homicide. Get the full story here: https://www.amazon.com/Gentle-Thief-Amanda-Dickson-ebook/dp/B005IE7X2GrnAttorney Sophie Brownlie is given the case her first week with the law firm of Day Openshaw. She becomes passionate in her attempt to help the family prove that their daughter did not kill herself. But if she didn't, who did? Her ex-husband? Her new boyfriend, who had broken up with her just two days before she was found dead? Or is there someone else with a motive that isn't as clear? rnrnThe story takes us from Las Vegas, where Sophi
Need a recommendation for a good book? Here are three! (08:41)
6-2-2019
Need a good read? Here are three recommendations from Amanda Dickson's guests on A Woman's View: "Two Old Women" is an Alaskan legend about two old women who were abandoned by their tribe. "The Tree at the Center" is a book of poetry by an up and...
How do you feel about Missouri having no abortion clinics? (08:19)
6-2-2019
Missouri is set to become the first state in the United States where there is not a single clinic offering abortion since the decision in Roe v. Wade. (Note this recording is made before the final decision is made on Friday.) Amanda Dickson asks her...
We're in top ten for gap between rich and poor. Are you ok with that? (10:28)
6-2-2019
When it comes to the countries with the biggest gaps between rich and poor, the United States is in the top ten. We are #9. As we read about the economy humming along, Amanda Dickson talks about how  she knows that is not true for everyone. She...
Why is K-12 education free but college is not? (08:20)
5-5-2019
Is free college a good idea? Should we borrow money from China to pay for college? Would students work as hard if they don't have skin in the game? Amanda Dickson asks her guests why K-12 education is free in this country but college is not. What a...
What is the real value - or harm - of RISE standardized tests? (07:59)
5-5-2019
Many Utah students are taking RISE tests right now. How do you feel about standardized tests? What is their value or purpose? Do you think they serve us as a community? Do they serve the students? Is it possible they hurt the students? So many...
Does your daughter want a boob job for graduation? (12:27)
5-5-2019
What is your advice for the class of 2019? Amanda asks her three wonderful guests that, and also what they wish they had known when they graduated that they know now. They also talk about the research that shows how much cosmetic surgery Utah women...
Why should we care about the Inland Port? Think of the power of supply chains (08:53)
5-5-2019
Why should we care about the Inland Port? Think about it this way - we are smack dab in the middle of the United States in terms of shipping. We have a brand new airport and wonderful rail line. We live in an age where we're moving from retail to...
Cease and Desist (14:18)
5-14-2018
(FICTION) In Episode 25, Sophie returns to the office after her trip to Utah. She has come to a realization that she wants to leave the practice of law. It is hard for her to give up all that she has worked so hard for, but Maddie's life - and death -...
"There isn't always a sign." (22:23)
5-14-2018
(FICTION) In Episode 24, Sophie Brownlie wakes in Cedar City. She calls Dr. Horowitz and learns about why he believes Maddie's death was a suicide. Sophie talks to Sean and tells him all she's learned, including that the woman Maddie killed in her car...
The Funeral (15:13)
5-14-2018
(FICTION) In Episode 23, Ike and Cookie Johnson meet in Cedar City, Utah for the funeral of their daughter. Ike goes to Maddie's house, the one he bought her, and goes through his daughter's things and finds her journals. He reads how obsessed she was...
"What did you come here for?" (18:09)
5-14-2018
(FICTION) In Episode 22, Maddie meets Con Sullier.  She explains herself after he finds her trespassing. They talk about Maddie Johnson for hours. After their meeting, Maddie finds out the other two ME reports both came back suicide. That night...
Chapter 21 - She's dead. (13:01)
5-14-2018
(FICTION) In Episode 21, Con drives back from Vegas, completely broke after draining his accounts the night before. When he pulls up to his house, Gina is hysterical. She tells him the news that Maddie is dead and the police want to talk to him. He...
The Road to Con (22:49)
5-7-2018
(FICTION) In Episode 20, Sophie goes to SUU to find Robert Able. While he is no longer there, she does find Dr. Mina Theron, the counselor who saw Con and Maddie 20 years prior. She is willing to talk to Maddie only because Con made everything that...
New Year's (23:01)
5-7-2018
(FICTION) In Episode 19, New Year's Eve finds Maddie alone, but feeling strong, until she has a painful conversation with her mother. Junior's mother calls on New Year's to find out her son is back together with that girl (Beth) she doesn't like....
Driven (18:50)
5-7-2018
(FICTION) Episode 18 begins with Maddie. Her ex-husband calls to ask if can bring dinner over and Maddie agrees. Robert still has feelings for Maddie that it's not clear she returns. Episode 18 then shifts to Sophie as she finally hears from the first...
Breaking Up Is Hard to Do (24:03)
5-7-2018
(FICTION) In Episode 17, Maddie spends a night with Con and feels like they have a real connection, but when she catches him on the phone with a girl the next morning and she spends another day alone, she is blessed with the realization that he is not...
To Go or not to Go? (16:15)
5-7-2018
(FICTION) In Episode 16, Sophie Brownlie is waiting impatiently for any response from the three medical examiners. It's been nearly a month. The case feels stagnant, and she is reluctant to return Ike Johnson's call with nothing to tell him. She keeps...
"I killed her." (20:57)
4-30-2018
(FICTION) In Episode 15, Con and Maddie go back to see the counselor. Con talks about his dreams of death involving him and Maddie, one where they were going to commit a double suicide. Maddie begins to shake and tells them something she's never told...
"What happened to Madeline Johnson?" (19:23)
4-30-2018
(FICTION) In Episode 14, Sophie Brownlie is working on sending letters of engagement to other medical examiners to ask them to review the file on Madeline Johnson, just as Dr. Verdad suggested she do. The phone rings, and it's an old college...
So This Is Christmas (17:15)
4-30-2018
(FICTION) In Episode 13, it's Christmas night 1983, and Maddie finally answers the phone that's been ringing all day. She speaks first with her mother and then father. Both had been calling for hours. Maddie was toying with her gun as she listens to...
Gone Too Fast (18:28)
4-30-2018
(FICTION) In Episode 12, Maddie attends the wedding of her father to Samantha. This is not a happy day for her. It's not that she doesn't like Samantha, exactly, it's just that it makes her mother even more angry and her father more far away. Samantha...
From Valentine's to Christmas Eve (20:39)
4-30-2018
(FICTION) Episode 11 of A Gentle Thief begins with Sophie and Rick on Valentine's Day when they have a negotiation with the US Attorney. The negotiation does not go well as the US Attorney sends an assistant in his place and Rick Day is not pleased....
Thinking About Death (18:52)
4-23-2018
(FICTION) In Episode 10 of A Gentle Thief, Maddie is about to head out the door to school when the phone rings. Con calls to to tell her he has an appointment for them that night with a counselor. Maddie isn't sure it's even worth the time, but after...
More Audacity Than Me (21:54)
4-23-2018
(FICTION)  In Episode 9, Sophie Brownlie and Rick Day get their meeting with the Utah Medical Examiner to try to convince him to change Madeline Johnson's death certificate from suicide to homicide. Before they leave for Salt Lake, Rick...
Employees Only (19:49)
4-23-2018
(FICTION) In Episode 8 of A Gentle Thief, Maddie confirms her fears about Con, but it does little good in protecting her. Her neighbor, Junior, helps her one night to catch him in a lie. After the drama, Junior and Maddie talk late...
"Dear God - are you there?" (14:49)
4-23-2018
(FICTION)  When Maddie asked her husband for a divorce, he didn't seem surprised. He left without argument. She went straight to Con and left a note on his car, "He's gone." In this episode we watch Con and Maddie's relationship develop, and we...
"There is something wrong with my client." (20:56)
4-23-2018
(FICTION) In Episode 6 of A Gentle Thief, we are back with Sophie at the law firm on the day her client, Ike Johnson, calls. They go over where they are on the case, what the strong arguments are, and how they are going to approach the Utah Medical...
The Door She Can Never Close (20:57)
4-16-2018
(FICTION) In Episode 5 of A Gentle Thief, a fictional podcast based on real events, we meet the man who would become Maddie's undoing - Con Sullier. He is a disc jockey at the local rock station, aloof, trolling the green show at the Shakespeare...
Death Once Dead, There's No More Dying Then (20:55)
4-16-2018
(FICTION) In Episode 4 of A Gentle Thief, a fictional podcast based on true events, we see Maddie Johnson as a young woman living in Cedar City in the house given to her by her father. She felt too young to be a homeowner, but was that AND a landlord...
Never Assume a Suicide (23:57)
4-16-2018
(FICTION) In Episode 3 of A Gentle Thief, a fictional podcast inspired by true events, attorney Sophie Brownlie studies the case of the dead girl with her husband, an experienced crime reporter with The Las Vegas Sun. Together they learn that...
What Happens in Disneyworld Stays in Disneyworld (22:21)
4-16-2018
(FICTION) A Gentle Thief is inspired by true events... Madeline Ruth Johnson (Maddie) lives with her parents Ike and Cookie in a small Pennsylvania town. Maddie and her father Ike struggle to live with the angry and vindictive Cookie. They avoid her...
Be Careful What You Wish For (18:20)
4-16-2018
(FICTION) A Gentle Thief is inspired by true events... Sophie Brownlie is a brand new lawyer. She's eager to work, but is unsure of herself and her place in her Las Vegas law firm. Senior Partner Rick Day assigns Sophie a case thinking it will be a...