USU grad settles racism lawsuit for $45K
LOGAN — A Utah State University grad has settled his lawsuit against the university involving allegations of racist treatment by a professor and what he saw as an inadequate response by USU.
Gregory Noel has settled for $45,000, attorney Michael Young confirmed.
In a lawsuit filed on March 20, Noel alleged institutional betrayal, exacerbation of trauma and deliberate indifference by USU under Title VI. Title VI prohibits discrimination based on race or national origin by any organization that receives federal funds, which includes USU.
Noel sought an undetermined amount of compensation for medical and therapy expenses, as well as for the cost of tuition and other school fees "during semesters in which USU's actions denied (Noel) the benefits of the school's education programs," the lawsuit stated.
Under the 2021 U.S. Supreme Court case of Cummings v. Premier Rehab Keller PLLC, emotional distress damages cannot be awarded from Title VI claims — and the majority of Noel's claims would fall under that category. Young declined to comment on whether $45,000 was a satisfactory amount for a payout.
Noel is a Black Haitian American who was a graduate student of USU's marriage and family therapy program between 2018 and 2020, according to the lawsuit.
On Jan. 20, 2020, his professor, who was not named in the suit, drew a "racially inflammatory" caricature of him visible to the students, the lawsuit stated.
"The image depicted an individual with dark skin, a hairstyle like (Noel's) and exaggerated features," the lawsuit stated.
Previously in October 2018, Noel was working in a private study room when his computer lost four pages of an assignment, and he used profanity and pushed a rolling chair aside in his frustration. The lawsuit said no one else was in the room and the chair didn't hit anything.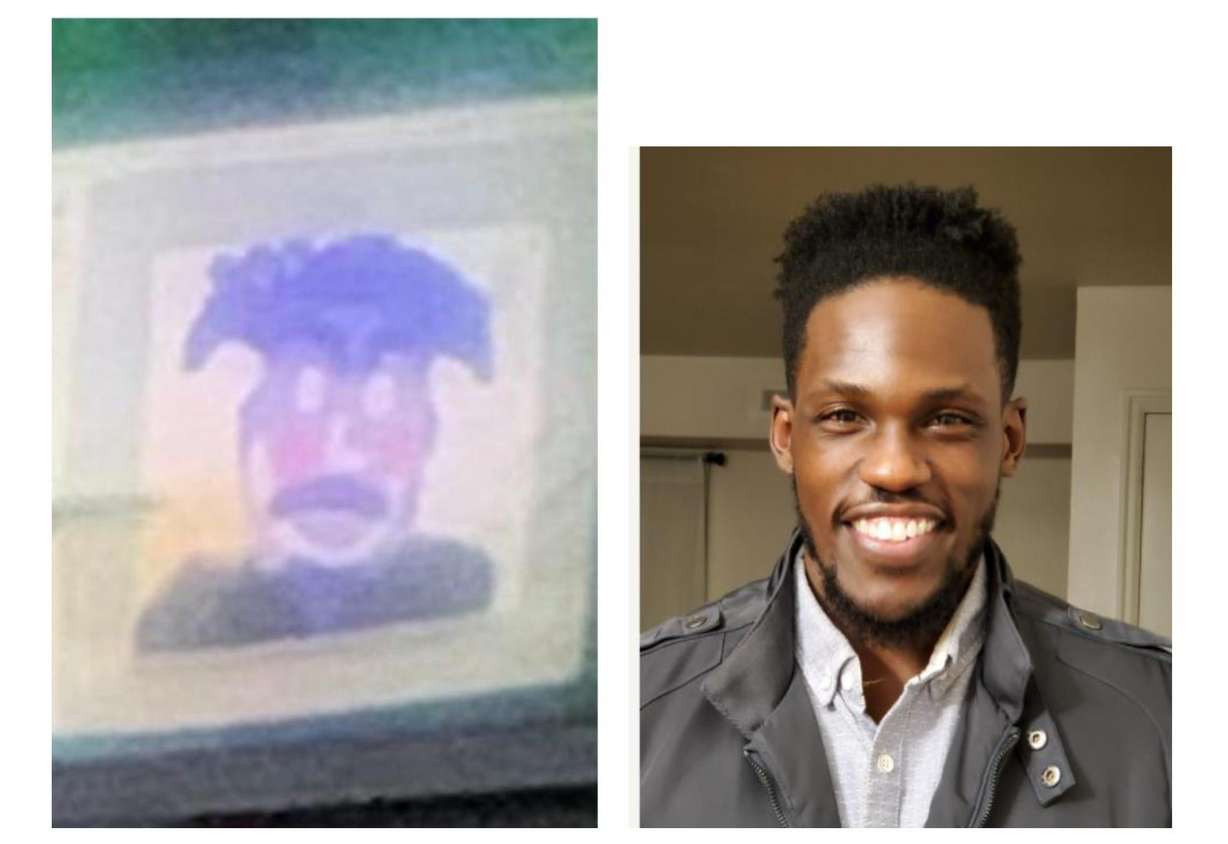 But days later the same professor who would later draw the caricature of Noel asked him about the incident, saying, "Was that (incident) you going full Haitian?" the lawsuit stated. He also told Noel he needed anger management therapy in order to stay in the marriage and family program, which Noel complied with.
Noel reported the caricature incident to the school's Office of Equity, which concluded that the drawing created a hostile environment for Noel. The professor eventually received a written reprimand on Jan. 14, 2022.
But months later, on May 5, 2022, the Academic Freedom and Tenure Committee withdrew that reprimand, claiming it was "unjust," according to a memorandum from then-USU Provost Francis Galey.
Galey said the committee took issue with the Office of Equity's finding of a preponderance of evidence that the professor's caricature "was sufficiently severe or pervasive to alter the condition of the student's education and create an abusive learning environment."
"While I disagree with the panel's conclusion, I will respect and honor the process," Galey said.
Noel was "second-guessed and unaided" throughout the investigation, according to the suit.
"USU's discriminatory 'investigation' was hardly investigative, gave every opportunity and benefit of the doubt to the bad actors, (was) biased (to) protect its faculty and personnel and took nearly two years," the suit alleged.
In a statement made after the settlement, USU officials said the school has updated its procedures so that appeals for discrimination complaints are now part of the Office of Equity grievance process instead of being heard by a separate faculty committee. They also said the university has spent the last year focusing on improving outreach and support services.
"With this case resolved, we'll continue to move forward in creating a culture of belonging at Utah State University and meet our mission of excellence, access and inclusion," Utah State officials said in the statement. "Whenever there are allegations of discrimination, USU strives to address and prevent the behavior and provide a fair and equitable process to resolve grievances."
Young said Noel is trying to move on from the incident and was likely not interested in commenting on the settlement.
We want to hear from you.
Have a story idea or tip? Send it to the KSL NewsRadio team here.